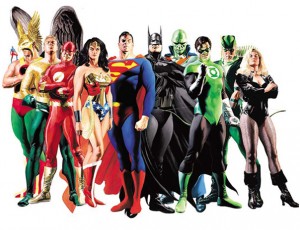 In a continuing series of dialogue, we at AutoMax Recruiting and Training, LLC wondered whether or not it is important to have a hero to admire.  We questioned what makes a person a hero to others?  Why care about accomplishments of others?  What difference does it make to you?
Spanning the duration of every industry, including the automotive industry, there are individuals who are leaders; who inspire, motivate and propel others to greater levels of achievement.  Heroes come from all backgrounds and their contributions can be well documented.  Take, for example, Robert Bosch, the eleventh of twelve children.  During 1897, Bosch was the first to adapt a magneto to a vehicle engine. In doing so, he solved one of the greatest technical problems faced by the nascent automotive industry. The invention of the first commercially viable high-voltage spark plug as part of a magneto-based ignition system by Robert Bosch's engineer, Gottlob Honold, in 1902 greatly enhanced the development of the internal combustion engine.  Bosch launched innovations for the motor vehicle, including diesel fuel injection in 1927.  In only a few years' time, he succeeded in turning his company from a small automotive supplier into a multinational electronics group.  Is he a hero?  I would say yes!  Not only did he personally develop a product of value from which nearly everyone has benefitted, but he also inspired others to take his idea and further improve upon it, and was a very successful businessman during the course of his life.
Granted, intentionally, the example is of a person of whom most people are unaware, as he passed away in 1942.  Nonetheless, it brings to point that a hero can be anyone we want to consider a hero.  We should all be inspired by the paths that others have paved bettering our industry.  Right now today, there are men and women in our life, whether directly or indirectly, who are influencing the way we think and act.  Are you a hero to someone else?  Could you be?  Does it make a difference?
Tell us who YOUR hero is, whether in or out of today's automotive industry.