"Just throw an ad in the paper and tell Joe Sales Manager to handle the interviews."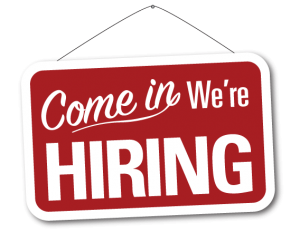 Unfortunately, this is a phrase repeated time and time again at dealerships all over the country.   The problem with this statement is twofold: first, 80% of all job seekers use the Internet as their primary source for a job search; second, Joe Sales Manager has "more important" things to do and cares very little about finding additional Salespeople, Internet Sales Managers, BDC Reps, Sales Managers, Service Techs, F&I Managers, etc. for your store.  Getting your help wanted ad in front of a large number of job seekers and subsequently being able to deal with the response from those job seekers is an extremely important and involved process that needs to be handled properly.
It's no great secret that the days of the great American newspaper are long gone.  Only 13 percent of all Americans now buy a daily newspaper.  There have been several factors that have led to the rapid decline of the newspaper in our country, but the main factor has been the rapid rise of the internet.  The internet has changed the way we get news, the way we communicate with others, the way we conduct business, and of course the way we search for a new career.  Again, none of this is ground-breaking news; newspapers have been on their last leg for some time now.  Yet, all over the country, dealerships are still using help wanted print ads to staff their stores!  Why is this?  Maybe it's an issue of familiarity, "old school" dealers clinging to the past.  Maybe it's just a matter of convenience.  Maybe's it's an attempt to "save" money.  Whatever the reason, the fact remains that a large number of dealerships are wasting their advertising budget on ineffective help wanted ads.  You simply are not going to find the quantity or quality of people you need to effectively staff your store without using online job boards.   The second part of that statement, finding QUALITY people, is perhaps more important than the first.  Placing your ad online encourages and in some cases requires job seekers to prepare and submit a cover letter and resume.  These are basic job hunting skills that any qualified applicant should have.  Thus eliminating applicants who lack the basic skill or motivation required to prepare these documents.  Recent statistical data supports the theory that internet job seekers represent a much more professional applicant: an estimated 41% of online job seekers, across all industries, are currently at Managerial level or higher.
But posting a help wanted ad on the internet is just the beginning.  Let's change that previous phrase to, "Just post an ad online and tell Joe Sales Manager to handle the interviews."  Still doesn't sound very reassuring, does it?  Sales Managers have a large number of responsibilities and although recruiting and training an effective Sales Team should be one of those responsibilities, sometimes it just does not work out that way.  Managing the day to day activities of the Sales Floor, helping to close deals and improving the dealership's bottom line will almost always come before finding new and better Sales Consultants.  Unfortunately, as we all know, Salesperson turnaround is above average in the Automotive Retail Industry which makes recruiting and training that much more important.  Hiring an outside firm will not only save you precious time it will also lead to an increased ROI.  And what about other positions:  F and I, Service, Admin, BDC Manager, Parts, etc?  Do you really think a Sales Manager or Service Manager is going to take the time to properly staff these positions?  Most likely, NO, he/she will be too caught up in day to day operations to give the proper time and attention to the process.  Last of all, something that is often overlooked is the handling of resumes from individuals who might not meet the criteria you are looking for.  A dealership's reputation in the community is vital to their long term success.  A short reply of, "thank you for your interest, you do not meet the criteria we are looking for, good luck with your career search," can go a long way in boosting public opinion of your store and its hiring practices.  All it takes is one angry and ignored job applicant to tarnish your store's reputation.
In conclusion, the next time you are considering delegating dealership staffing to a Manager, think about if that person has the time, knowledge, and desire to provide adequate attention to this vital task.  Paying a little now to hire an outside vendor can reap huge rewards in the future.